Beyond the Basics
When aquarium systems require more than just the basics — Coralife steps in. From the all-inclusive BioCube aquariums to a complete range of lighting and equipment, the Coralife brand is designed to meet the needs of the more advanced aquatic hobbyist.
Product Categories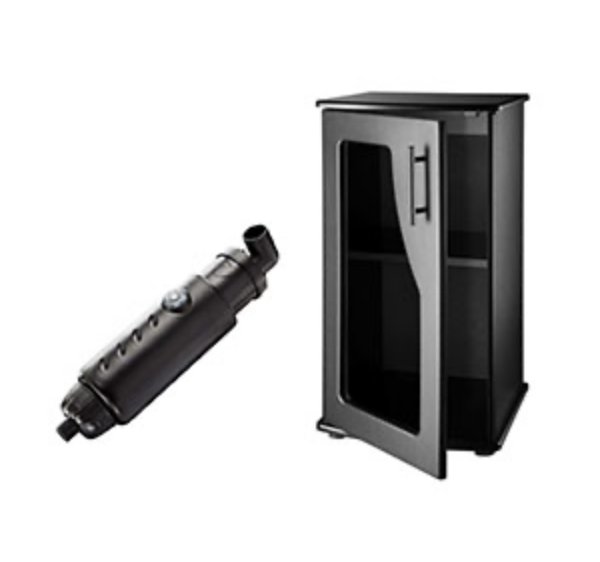 LED BioCube and Accessories
The BioCube family of aquariums and accessories has become a hobbyist favorite. Each BioCube aquarium comes with the necessary components built-in so you can spend more time enjoying your aquatic habitat and less time setting it up. The family of BioCube accessory products including stands, circulation pumps, protein skimmers, sterilizers and more allows users to tailor their aquatic ecosystem even more.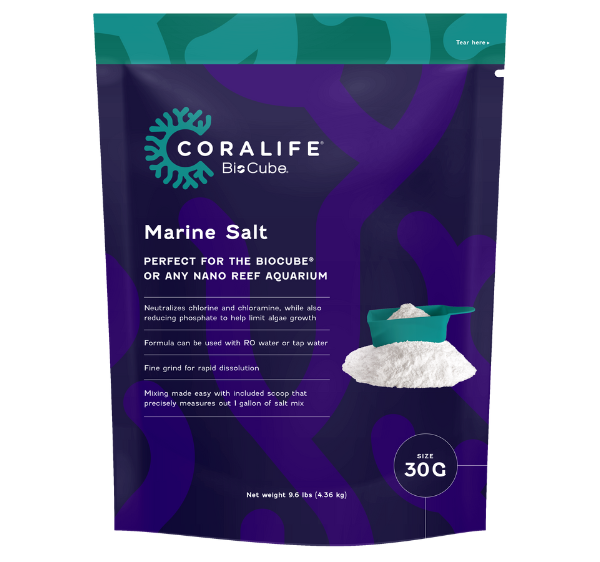 BioCube® Marine Salt
Coralife® BioCube® Marine is a special formulation that helps simplify the process of recreating the natural environment in any BioCube or Saltwater Nano Reef aquarium. It neutralizes chlorine and chloramine, while also reducing phosphate to help limit algae growth. The formula can be used with RO water or tap water and features a fine grind for rapid dissolution. Mixing is made easy with the included scoop that precisely measures out 1 gallon of salt mix.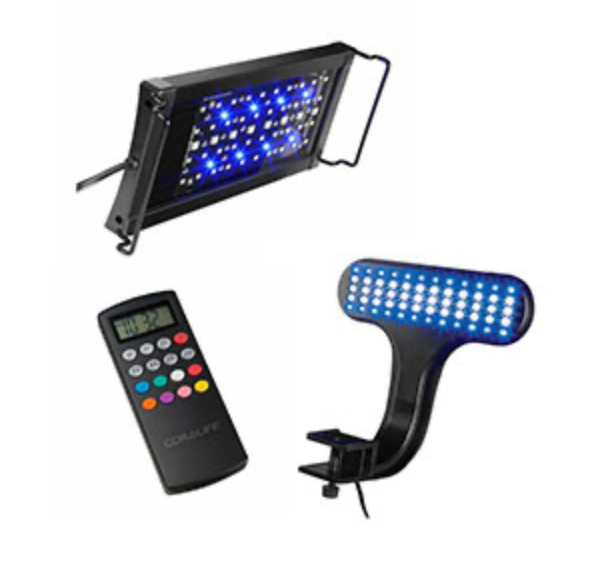 LED Lighting
The Coralife brand offers a complete range of light fixtures and replacement lamps suitable for a wide variety of fresh and saltwater aquariums. Whether you are looking for an energy efficient LED with full controllability or the perfect LED fixture for your nano tank, there is something in the mix for you for a bright, thriving environment.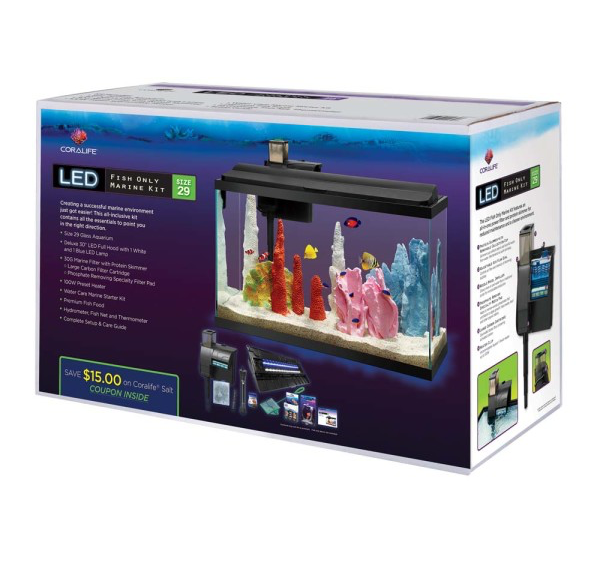 Marine Aquarium Kit
The Coralife LED Aquarium Kit provides a more economical option for those who want to get started with a saltwater environment but are not ready for the investment of a BioCube. The full hood LED lighting, Coralife filtration and an array of other accessories and supplements help create a successful marine environment for your fish to thrive.